The wide range of ALPHAtex solutions is the result of many years of experience and knowledge in ensuring comfort, safety and cost-effectiveness in everyday work at operating theatres. Disposable surgical gowns from ALPHAtex line are medical products with high values of mechanical parameters and providing barrier against penetration of microorganisms and fluids. The gowns are available in a wide range of variants:
Non-woven polypropylene fabric of SMS/SMMMS type or Spunlance fabric,
in the following versions: STANDARD, STANDARD PLUS, COMFORT, COMFORT PLUS and EXTRA SAFE,
with or without non-woven wrapping and absorbent towels,
in sterile or non-sterile versions.
Thanks to the use of various concepts and material combinations, ALPHAtex surgical gowns allow to ensure the level of safety adequate to the given surgical procedure taking into account the comfort and convenience of operating room staff.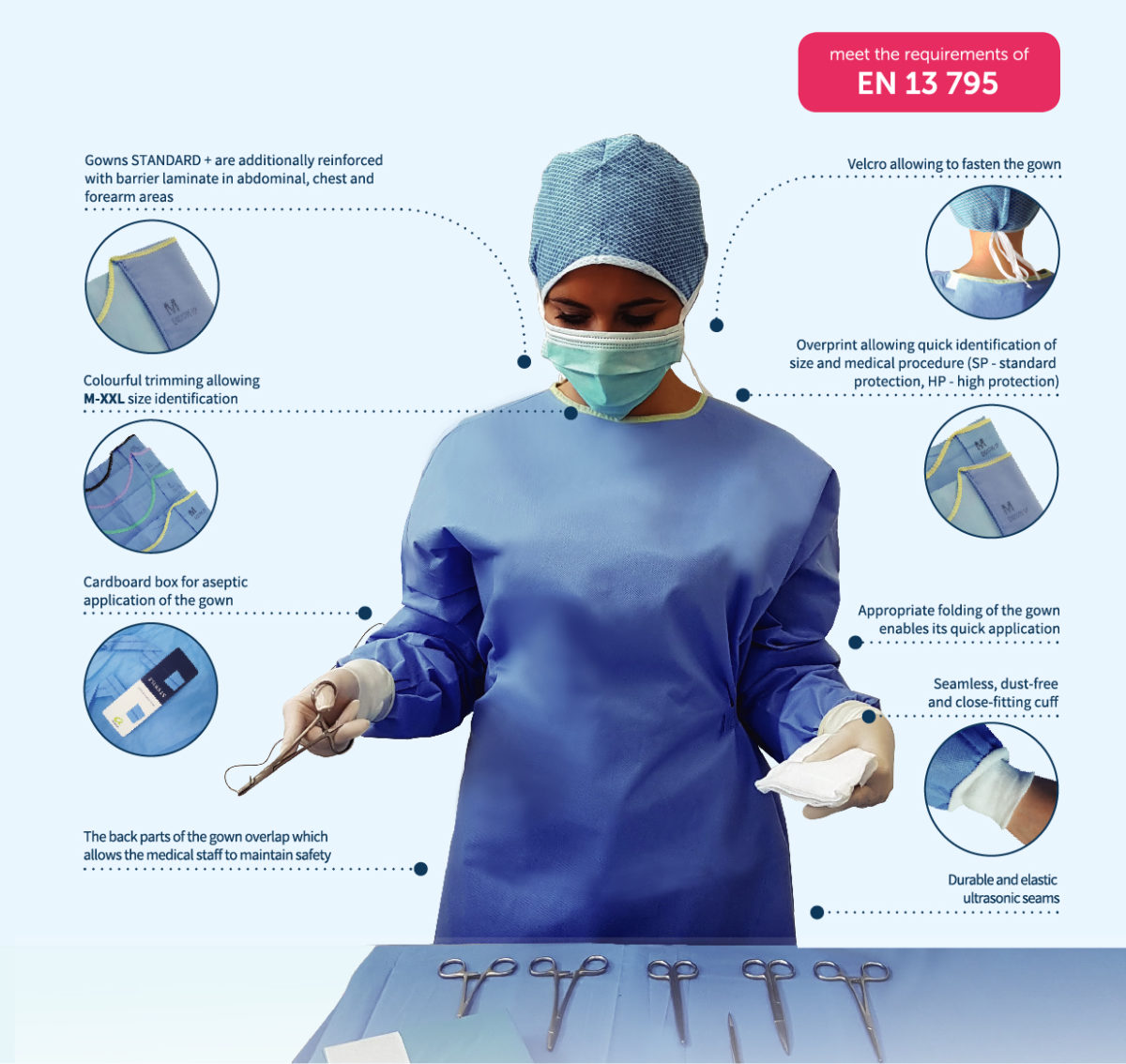 Phone
Monday – Friday 7.30 – 15.30
ZARYS International Group sp. z o.o. sp.k.
ul. Pod Borem 18,
41-808 Zabrze, Poland
VAT EU: 648-19-97-718
REGON: 273295877